Creative Examples of Existing & Traditional Memorials
THE PHOTO BELOW IS A PHOTOGRAPH THAT MY RECENTLY DEPARTED MOTHER MARY A. KERLEY/LAVIN KEPT RIGHT NEXT TO HER FAVORITE CHAIR. I AM USING THIS PHOTO HEREIN AS A PLACEHOLDER WHILE THIS SITE IS UNDER CONSTRUCTION.  I WILL BE VISITING  ANNAPOLIS/BALTIMORE AREA MEMORIAL/GRAVE-SITES TO POPULATE THIS PAGE WITH CREATIVE DESIGNS.
THE BACKSTORY OF THE PHOTO BELOW-  I SCULPTED THESE TWO CHERUBS (RENDERINGS FROM A RAPHAEL PAINTING) FOR MY TWO OLDER SISTERS- DENISE & TERI LAVIN.  WHEN MOUNTED ON ONE GRANITE BACKPLANE, I THEN CRACKED THIS PIECE IN HALF AND GAVE ONE HALF TO EACH SISTER.  WHEN WE SHARE TIME TOGETHER AS A FAMILY, THESE TWO PIECES, ALTHOUGH ALWAYS APART AND QUITE DISTINCT FROM ONE ANOTHER, FIT INTO HARMONIOUS ACCORD WHEN THEY ARE UNITED TOGETHER AS ONE.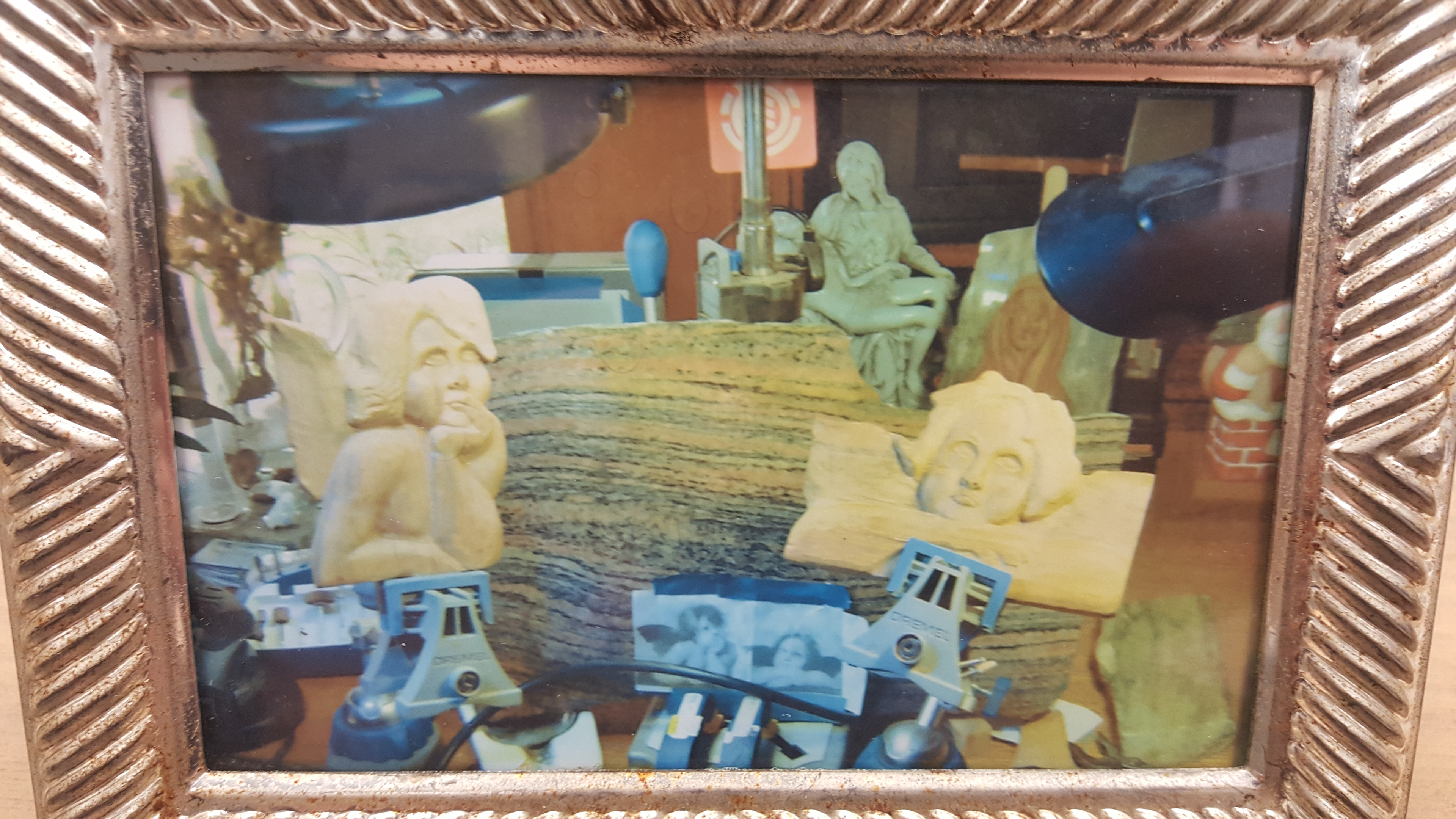 My Mother was born on the feast day of Guardian Angels and was part of the inspiration for this Pinterest (Picture Link Below) commission piece I began the week after her sudden departure.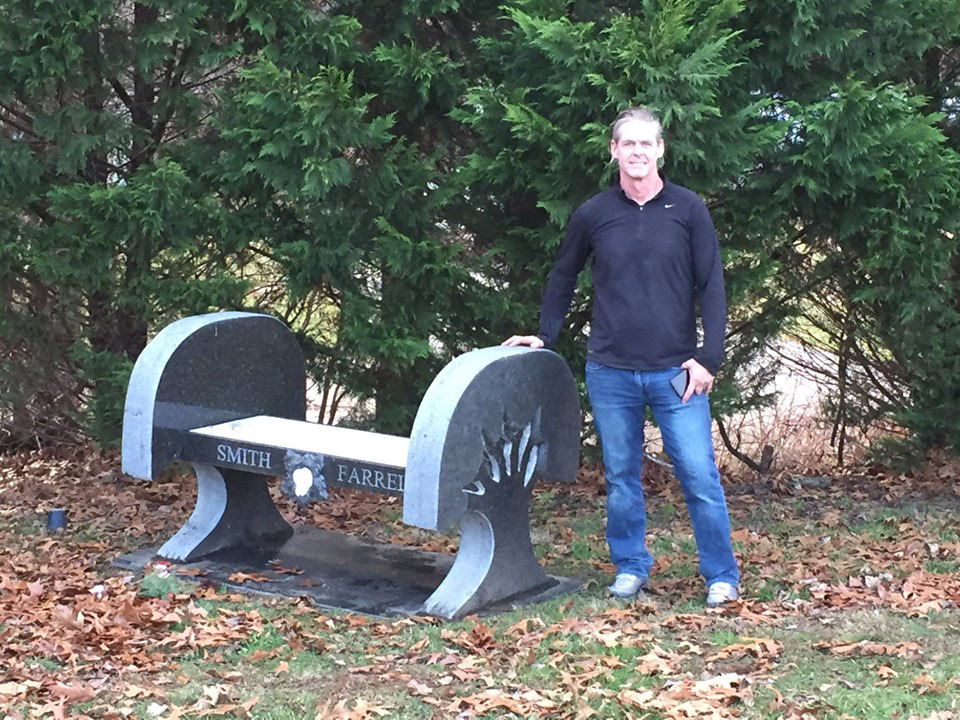 The Creative process for Memorial design is unique to each patron and embellishes upon those meaningful occasions and shared memories that you would like to Crystallize in stone.

The emphasis of this portfolio is to inspire the viewer to provide the backstory and occasions of interest which will drill down into the necessary design requirements for the first step of our working relationship: Collaborative Creative Design.